Known as the "Land of the Waterfalls," Transylvania County boasts some of the best scenery that Western North Carolina has to offer. With over 250 breathtaking waterfalls in just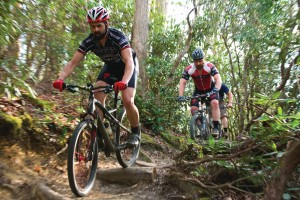 a few square miles and countless acres of forest, Transylvania County is a Mecca for biking, hiking, rock climbing, paddling, fishing or just about anything outdoors.
In 2012, Transylvania was named one of the top mountain bike destinations in the country. We are home to countless bike races and Brevard College is home to the title-holding Division II Collegiate Mountain Bike Team & Cyclocross winners.
Over 50 percent of Transylvania County is covered by Pisgah National Forest, DuPont State Forest and Gorges State Park. Experience the outdoors and exercise your passion for activities like mountain biking, rock climbing, and horseback riding. Local streams and rivers offer a tranquil opportunity to partake in fly fishing. Not sure what's for you? Discover a new passion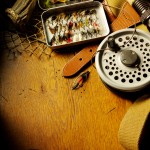 by checking out our local links to discover the best Transylvania County has to offer.
If the outdoors isn't for you, check out downtown Brevard, where you can browse a variety of shops and antique stores, or maybe just grab a bite to eat at a local restaurant.
More than just a small town, Brevard also plays host to an amazing arts community. Downtown galleries offer a venue for local artwork, such as the stoneware pottery & nature photography along with fine arts and crafts. The Porter Center at Brevard College, and Brevard Music Center hosts world-renowned jazz and classical performances, musicals, and operas. Brevard is also home to Woody Platt & Mark Guggino of the Grammy nominated band The Steep Canyon Rangers.
Come visit us and see why major magazines, like National Geographic Traveler, have named Transylvania County one of the top ten places in America to live, work and play.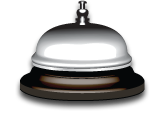 523 S. Broad St.
Brevard. NC 28712